Dear MoveOn member, 
It's Election Day! Will you be a voter today?
HERE'S WHAT TO KNOW ABOUT VOTING TODAY
Voter information: If you aren't sure whether you're registered to vote or where and when to vote, click here to confirm your polling place information with a free tool from our partners at Vote.org. 
Protect the vote: In the unlikely scenario that you experience or observe problems voting, call 866-OUR-VOTE for support in English or visit 

866OurVote.org

for additional languages and further information. 
Ballot Initiatives: In many states, we get to vote on issues in addition to candidates. Click here for a list of ballot initiatives around the country, with details about each one, including positions taken on them by organizations and individuals you may trust, which can help you make an informed decision on these initiatives that may be on your ballot.
MoveOn endorsements: MoveOn has undertaken our most ambitious endorsement process ever for this election, with MoveOn members across the country voting to endorse a diverse slate of 207 progressive candidates at federal, state, and local levels. 

Click here to see the whole list!

While none of these candidates are running where you live, this list of candidates shows what our community has been up to and the kind of elected leadership we can expect very soon! 
Vote for Democrats on the Working Families Party ballot line: Be sure to vote for Democrats up and down the ballot to confront the right-wing Republican agenda everywhere—and make sure to vote for every office you can! And in New York, use the Working Families Party ballot line in statewide races to vote for them where the Democratic candidate also appears on the WFP line to support progressive pressure on the Democratic Party.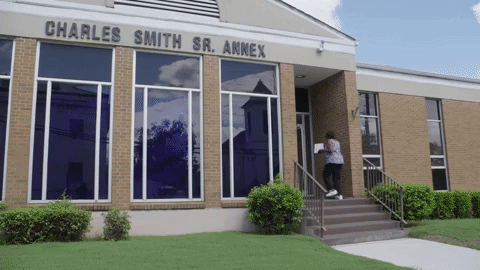 Meet Perman Hardy, an inspiring woman helping get out the vote in Alabama.
Our community has spent every single day since the 2016 election standing for what we hold dear and working to stop the Republican attacks on our communities. We've come together, mobilized, organized, resisted, endorsed, volunteered ... and today we get to vote. 
This isn't just any Election Day. Today is the day the "blue wave" could come crashing down on the Republican hold on Congress, where they've been able to force through devastating giveaways to their corporate backers, pose a constant threat to health care for millions of Americans, and become complicit in every abuse of the Trump administration. Today, we can elect bold candidates running on a progressive agenda and who represent the diversity of a changing America—and we can elect a Democratic majority in the House of Representatives, potentially the Senate, and win seats in state legislatures across the country to move our country forward.
We come into this Election Day with mixed feelings—excitement, fear, frustration, and hope. Two years ago, the election results brought a craven, destructive force to the White House and emboldened the worst impulses of the Republican Party. Trump did not start these attacks on our communities, families, and democracy, but he accelerated them. And while one day won't solve the problems we face, it is a day to pull the emergency brake on the Trump Republican agenda and hand some amount of power to a new generation of leaders who can stand with all of us as we fight for a better future.
Thanks for all you do every day—and especially today. 
–Ilya, Anna, and the whole MoveOn team
Paid Pol. Adv. prepared and PAID FOR with regulated funds BY MoveOn.org Political Action or MoveOn.org Political Action Independent Expenditure Committee (as appropriate), pol.moveon.org, 1442 Walnut St. #358, Berkeley, CA 94709 (street), PO BOX 96142, Washington, DC 20090 (mailing), (202) 495-0415, Tom Matzzie, Treasurer.
Authorized or approved by the non-federal, non-gubernatorial candidates mentioned above. Not authorized, requested, or approved by, coordinated with, or controlled by any other federal, state, or local candidate, a committee controlled by a candidate or their agents, or by any ballot issue committee.